This post may contain affiliate links. Read more here.
Everybody knows that it needs a bit more than just a passion for dogs if you want to learn how to become a dog trainer.
That being said, to this date there's no federal or state certification required – meaning anyone can call themselves a "dog trainer".
However, there are some qualifications you can obtain in order to distinguish yourself from the masses and gain credibility.
1. The Right Preparation
Not everybody is an expert and although you might love dogs, that doesn't necessarily mean that you want to earn your living by rehabilitating aggressive dogs, for example.
As noble as this is, it requires a lot of knowledge and patience.
When I got my first Rottweiler puppy, I was so excited to learn the ins and outs of dog training and dog behavior.
Before getting a dog, my family and friends told me that the hardest part of getting a pet is finding the time to walk them outside three times a day.
This is simply the worst advice someone could give you about dog ownership.
There is so much more to it.
Do not fall into the trap of thinking that walking your dog and teaching a couple of tricks is all it takes to get a well-mannered and obedient dog.
Fixing behavioral issues requires a lot of knowledge about canine psychology.
Plenty of Research on Canine Psychology
Doing the right research is crucial.
Before learning different training techniques, you should become an expert on the fundamentals of dog behavior and animal psychology first.
You have to understand how and why dogs behave a certain way and how their minds work.
Besides sourcing your information online, you should also be getting your hands on a few books.
I can recommend How Dogs Love Us – Gregory Berns and Don't Shoot the Dog – Karen Pryor.
The Association of Professional Dog Trainers (APDT) has its own recommendations, including How to Behave So Your Dog Behaves – Sophia Yin and The Thinking Dog – Gail Fisher.
Many scientific canine journals are widely available too.
A tip to avoid paywalls is just asking authors directly to share their work – most love hearing from you.
On the internet, you can find answers to any behavior issue like dog aggression, separation anxiety, leash pulling, etc.
But beware to take everything with a grain of salt and to do your own research.
Recommended Reading: The complete guide on separation anxiety (with research and actionable steps)
You can also take notes and observe your own dog or your friends' dog.
On the next visit to your vet, you can ask him/her what resources he/she would recommend.
If you have the opportunity of getting an experienced dog trainer as a mentor, try to gain as much knowledge as possible.
He/She is probably the best person to teach you everything you need to know and what it takes to become a professional dog trainer.
Even if you have plenty of experience with your own dogs, working with other dogs is very important as every dog is different and can challenge you in different ways.
At your local animal shelter, you can ask for volunteer assistance.
Many of the dogs there have behavioral issues and maybe you can help train them.
Also, consider registering as a foster home to take care of dogs in need before they come into their permanent home.
This is probably one of the most hands-on experiences you could have since the dog will live in your own home and you can see what it takes to be a dog owner/trainer.
A short recap:
Read books on canine psychology
Check out recent scientific research on canine behavior
Observe other dogs
Find a dog trainer for mentoring
Volunteer at a shelter
Register as a foster home
Becoming a Dog Trainer vs. Dog Behaviorist
Although often mixed, these two terms describe different things.
A dog trainer can give advice for things like basic manners, socialising, common issues and teaching tricks.
A behaviorist generally takes care of cases that require more in-depth knowledge of the canine psyche and they can be quite unusual sometimes.
This ranges from aggression to dogs with OCD but also very specific problems like extreme thunder phobia.
Furthermore, there are many other job opportunities, here are some that might be suitable for you:
Your own boarding business (or board and train)
Sports like Agility, Tracking, Obedience etc.
Training guide/service dogs
Working as dog handler on movie sets (sounds fancy, huh?)
2. Education
As mentioned before, you don't have to be certified but you surely can.
A degree in animal behavior can be helpful and will further educate you on the subject.
You can look for four-year degree programs in colleges or universities near you.
Keep in mind the time and cost that will come along with a degree.
That's also why I wouldn't recommend this in a field where knowledge about the canine psyche is only worth anything if you pair it with practical experience.
Whether you have attended a college or not, you will need to have working experience in order to receive a certificate (CPDT-KA).
You can get more information from the Certification Council for Professional Dog Trainers (CCPDT).
The certificate will cost you approximately $400 and you will have to continuously attend classes or work in internships to keep your certificate.
Among the requirements for many programs and certifications is proof of how many hours you've worked and on which specific behavioral issue in some kind of log book.
If you want to aim for this, start attracting clients early on and help them fix their issues.
3. Working as a Dog Trainer (Employee vs Own Business)
After you completed all these steps, you can then decide if you want to work in a dog training school or if you would like to build your own business.
First, think about if you would like to work with ordinary pets and their owners or if you want to specialize in a certain field, like police dog training.
Either way, you have to keep in mind that dog training is mostly about training the owner and not the pet, so you should be able to communicate and find solutions to their problems.
For finding a job, search on the internet and job platforms or ask around if schools in your neighborhood are currently recruiting.
If you are not successful with that, try to find a job at a pet chain store.
Be sure that your resume is always up to date and reflects the skills and interests that you can bring into this job, as well as relevant experience.
Your cover letter or motivational letter should intrigue recruiters enough to hear more about you.
Include an introduction of yourself, show that you are the perfect fit for the job and highlight the skills that you have.
Dog Trainer Salary
The yearly salary of an employed dog trainer in the U.S. ranges from $22.900 to $33.000 with an hourly rate from $11 to $15.
Good board-and-trainers can charge $1,000+ per month per dog but have less job safety.
The market actually seems to be looking pretty good with a 22% growth rate of employment between 2016 and 2026 which is higher than the average demand for all occupations.
Starting Your Own Business
If you decide to take things into your own hands and start a business as a professional dog trainer, you will need to consider some important steps.
In order to legally start a company you will need to:
Get a business license
Register your business name
Receive your Federal Business Tax ID
Create a business plan
Consider start-up costs
Put together client contracts and policies
Set your fees and prices
Get a liability insurance
Decide on a workspace (or work from home)
If you need some help you can work with an accountant but it is not needed.
Now for the more fun and dog business building part, you will need to:
Design business cards (with Canva)
Getting social media accounts (LinkedIn, etc.)
Run marketing campaigns
Establish yourself as an authority (through a blog, for example)
Network!
Networking especially is a great way to increase the prominence of your business.
Attend social events and build a community.
You can also join professional communities online, like the International Association of Canine Professionals and the Association of Pet Dog Trainers.
Determine Your Ideal Client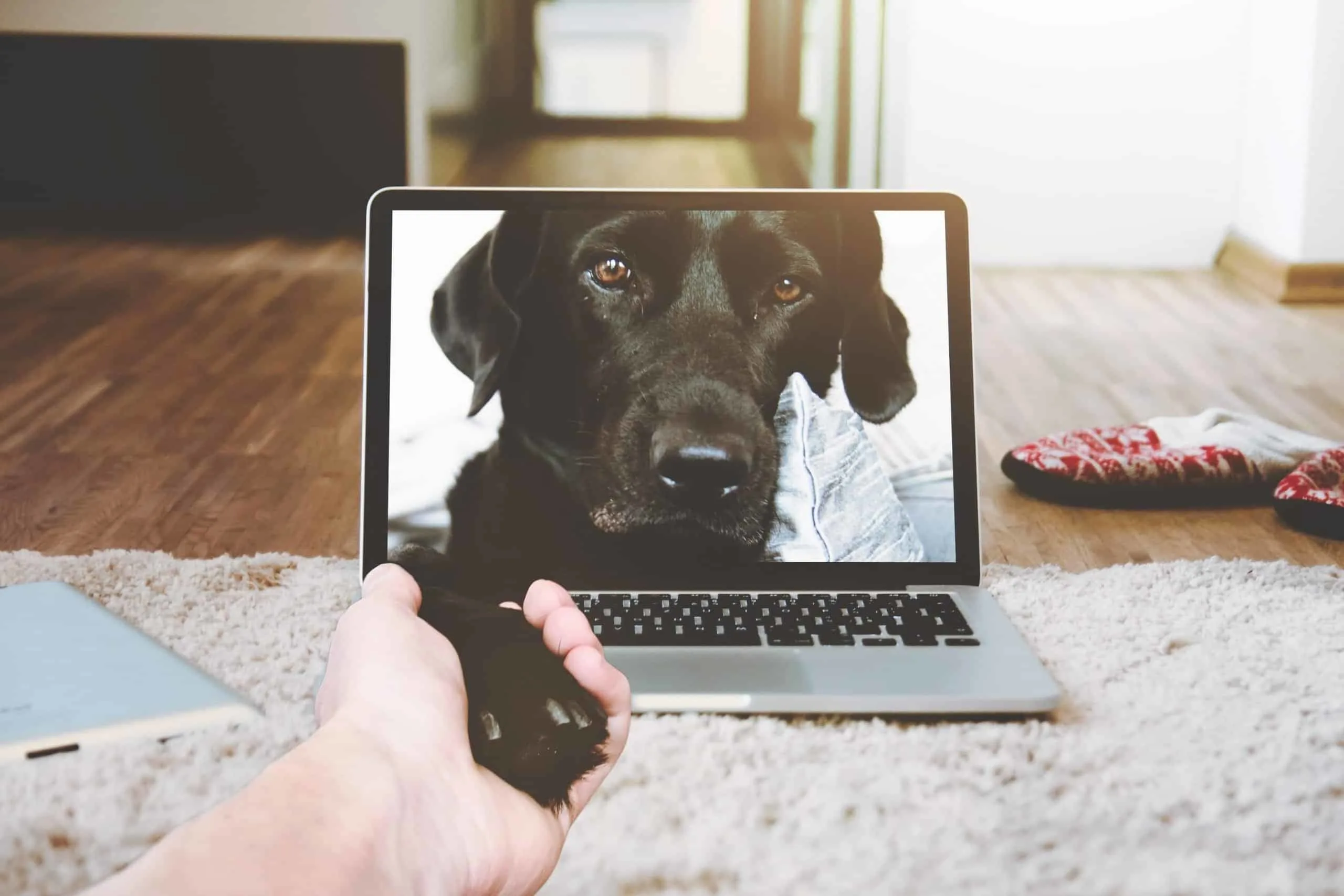 Especially if you are just starting out in your dog training business you will want to have a profile of the exact person that you will want to sell your services to.
Consider these things when creating your ideal client profile:
Who do I want to work with?
What is it what I am offering?
How can that be of value to my potential client and his/her dog?
What age group are they in?
What interests do they have?
Where do they live?
What time of year/season has the most interest?
You do not have to be a generalist.
Dog training comes with so many possibilities, maybe you would like to only train animals for movies or you would like to specialize in aggressive dogs and how to resocialize them into society.
You could also train service dogs, guide dogs, rescue dogs, or Schutzhund dogs. As mentioned above, there are many possibilities.
Let's see the perception people have on dog training with some cute statistics for a second:
For example, you can see from this the importance of early puppy socialization for dog owners, maybe you could offer some puppy classes for your local area and drive some people towards your dog school via advertising?
If you have your own business, the possibilities you have are nearly infinite.
If you would like to know more about this, you can always write me a message or comment under this post.
Pin This:
Disclaimer: This blog post does not substitute veterinary attention and does not intend to do so. I am not a veterinarian or pet nutritionist. If your dog shows any sign of illness, call your vet.