Well-searched advice is crucial in making informed decisions regarding the health of our beloved canine companions.
Making decisions can be tricky due to the fact that today's digital media landscape is chock-full of sensationalized headlines, misinformation, and misleading myths.
For this reason, I've implemented a process to fact-check health & care articles to make sure they're medically accurate and up-to-date.
How does it work?
After the article is written by myself, a pet expert, or a veterinarian, it is then reviewed by a licensed and practicing veterinarian or researcher.
If there are any recommended changes, they'll be implemented and the article will be edited to spot any grammar & spelling issues.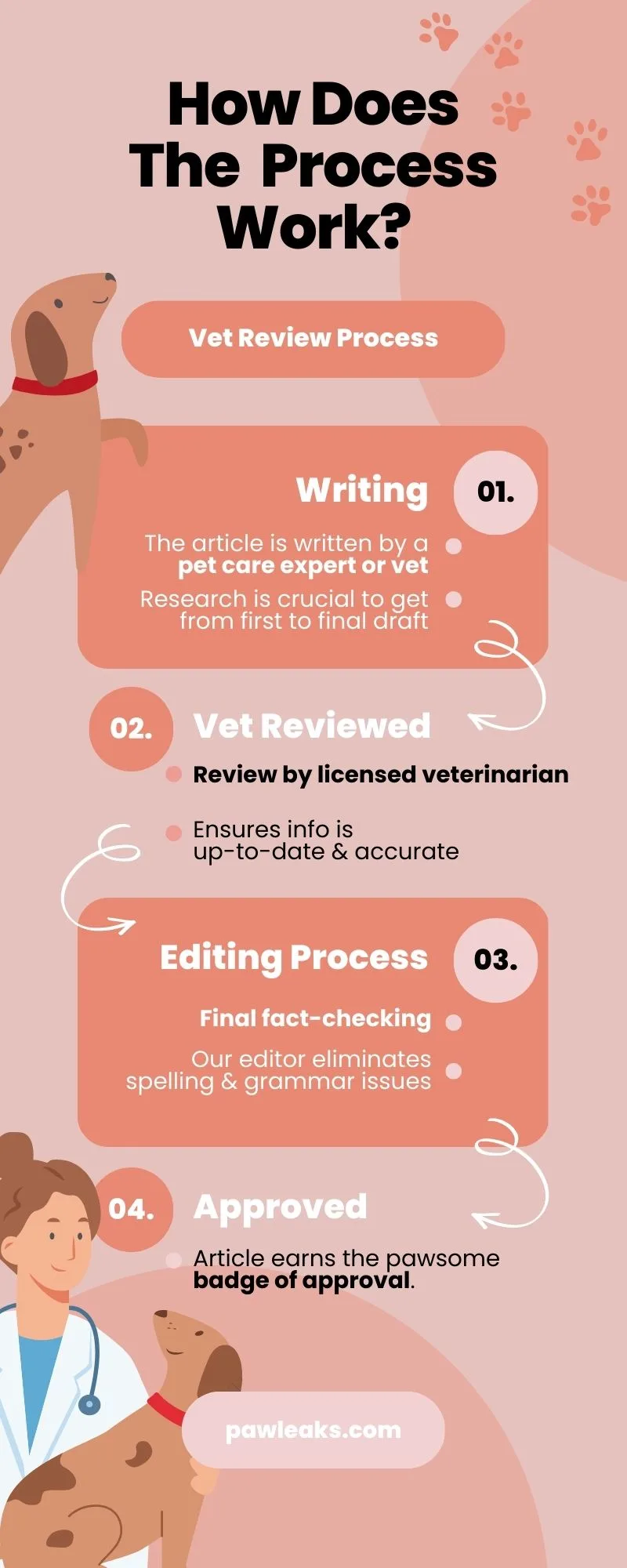 While I strive for factually correct content, I do not believe in diagnosing your dog online.
If any pet requires medical attention, I always advise consulting your local veterinarian.
However, online resources can still be helpful and while personal opinion always has a place, I aim to separate fact from opinion.
Interested in more science-based content?
In my free weekly newsletter, I cover interesting studies and break them down for everyday dog owners to help their furry friends live a happy and healthy life.
Who Are The Reviewing Vets?
Learn more about the veterinarians who review the health articles on Pawleaks.
For every reviewed article, you'll see the reviewing vet at the top, alongside our symbol to confirm this article was indeed fact-checked.
If you have any questions, please feel free to reach out.
Please keep in mind that all information is provided for educational purposes, none of the vets below are able to diagnose your dog online. If you have an emergency, please visit your local vet.
Elizabeth Racine, DVM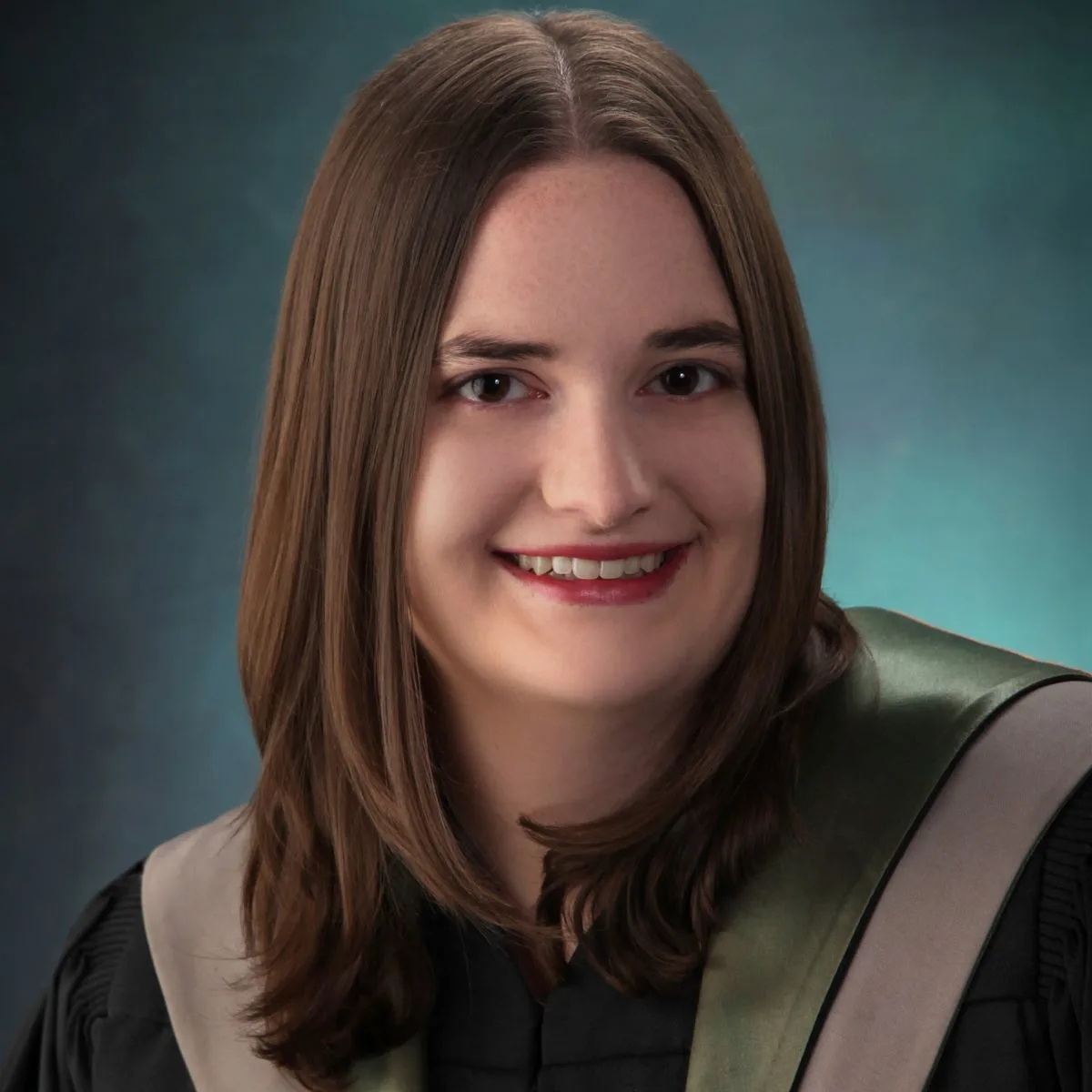 Dr. Elizabeth Racine is a small animal general practice veterinarian covering all things pet health and wellness. Her special interests include veterinary behavior, nutrition, and internal medicine.
As a freelance writer, Dr. Racine has written content for major companies in the industry such as the American Kennel Club, Merck Animal Health, Bayer PetBasics, Elanco, and CareCredit.
In her free time, Dr. Racine enjoys playing trampoline dodgeball, hiking with her beagle Dasher, and spending time with her three mischievous cats.
Dr. Racine can be found on LinkedIn.
Nicole Wanner, DVM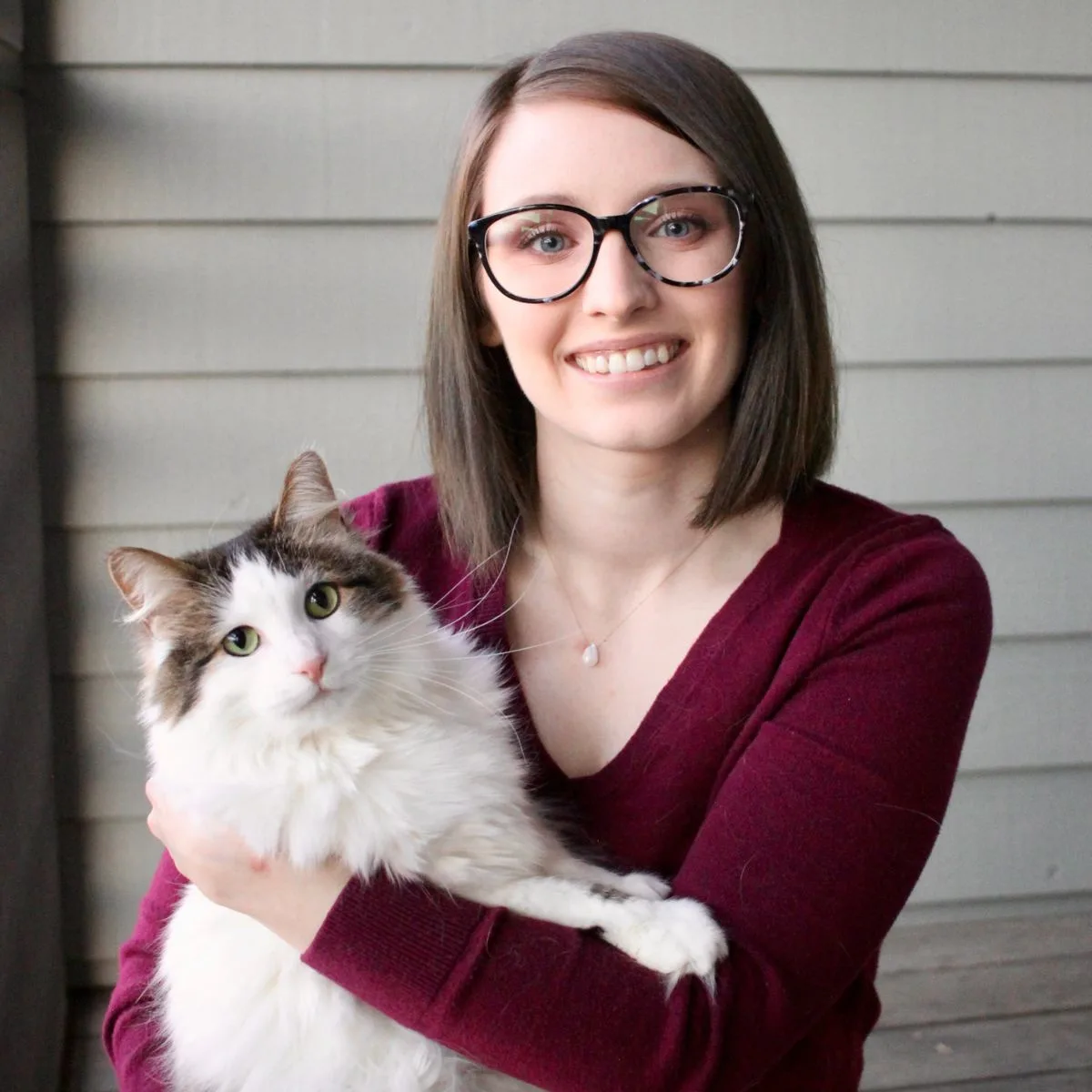 Dr. Nicole Wanner graduated from the University of Minnesota College of Veterinary Medicine in 2018. Currently, she is earning her PhD studying the role of genetics in animal and human health.
Her research has been published in trusted academic research journals and covered by popular science sites including Psychology Today. Dr. Wanner is also passionate about dog and cat wellness; she writes evidence-based veterinary content for pet owners with special interests in behavior and healthy aging.
You can find previously published research under her maiden name Nicole Wanner.
She shares her home with her husband Evan and their two mischievous rescue cats, Sylvie and Nemo.
Dr. Linda Simon, MVB MRCVS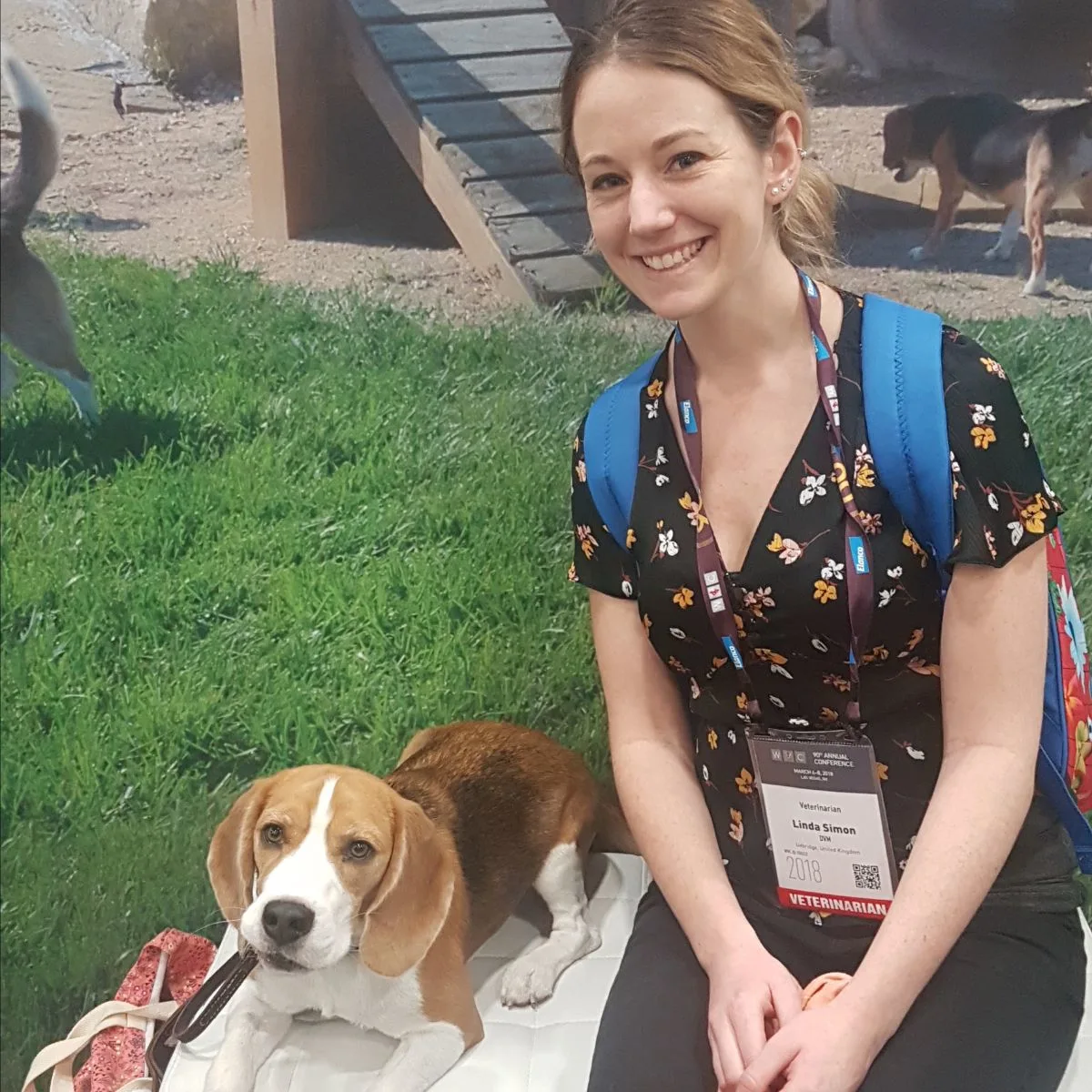 Dr. Linda Simon MVB MRCVS is a locum veterinary surgeon who has worked in London for the past 8 years. She graduated top of her class in small animal medicine from UCD, Dublin. She is currently a member of the Royal College of Veterinary Surgeons.
In her spare time, Linda enjoys baking, yoga and running around after her young son!
Do You Have Questions? Contact Me!
I aim to keep articles up-to-date and accurate, so please let me know if you have any questions regarding the process or the content itself.
Do you have any concerns or general feedback? I'd love to hear about it!
You can contact me via the contact form or email me directly at [email protected].
Please keep in mind that I strive for helping dog owners around the globe, but I cannot diagnose your dog.
If your pet needs medical attention, please don't hesitate to contact your veterinarian and explain your situation.