Making the decision to euthanize your beloved dog is incredibly hard without any additional burden.
However, the financial side of euthanizing a pet is not to be neglected.
While not everybody can afford at-home euthanasia, a private cremation, and a fancy urn, we should definitely all try our best to make our pets' end of life as comfortable as possible.
Before you consider euthanasia at all, please make sure it's absolutely necessary and not just due to behavior, old age, or simply personal reasons (space, time, money).
This option should only be considered after a vet has made sure the quality of life for that dog has dropped below an acceptable level.
If you're tight on money and want to save on euthanasia, that's okay.
But please make sure the certified vet is only using approved methods and solutions for a pain-free passing.
Never skimp just to get cheap euthanasia where your dog will suffer in his last seconds or even minutes.
Below is a table with real-world pricing for cheaper euthanasia options.
Where To Euthanize a Dog For Free
You might be able to euthanize your dog for free after surrendering him to the Humane Society or a local shelter. Alternatively, check if your vet offers payment plans, or if there's a local charity.
Insurance might also cover the euthanasia fee, but often not the burial or cremation so make sure to check upfront.
Naturally, insurance is only helpful if you have an active plan.
In that case, they perhaps paid the pet's medical bills up until now.
However, if money is tight, chances are there's no pet insurance at play.
Depending on your financial situation, discussing options with your vet is always worth a shot.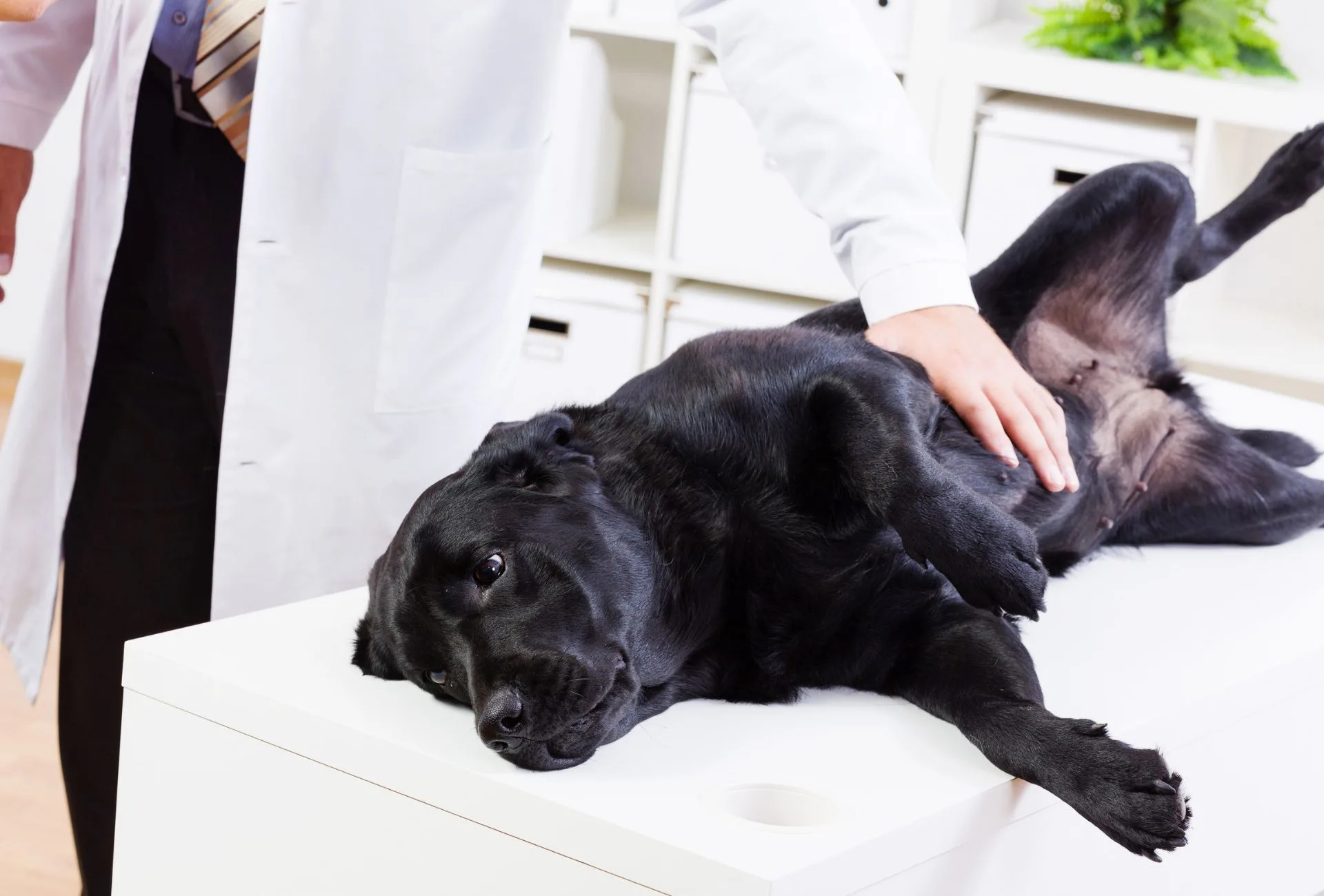 While your vet may not be able to do it completely for free, they can have generous discounts or payment plans.
Euthanizing at your local vet's office with a payment plan is probably the best solution if you want to have some control and be in the room for your pet's final moments.
Residents of certain areas who can provide proof of low income might qualify for charity funds.
The Human Society or your local shelter may euthanize your dog for free if you surrender your pet to them.
However, with this option, your pet's passing is not in your hands anymore and it may be possible that you can't be present during the process and you also don't get the ashes back.
Affordable options across the US are listed below.
Low-Cost Dog Euthanasia (by US state)
Low-cost dog euthanasia is usually offered by Humane Societies and local shelters which may discount even further if you're local or have a low income.
Euthanasia alone costs $40-$75 for smaller dogs, whereas the cost of euthanasia for larger dogs ranges from $40-$130.
On average, most low-cost options will set you back $60-$75.
Some areas such as Silicon Valley in California are more expensive outliers.
The larger your dog, the more it will cost in most cases. Prices climb once you inquire about private cremation (i.e. you get the ashes back) instead of communal.
Owners of large dogs may be better off seeking out a Humane Society with flat fees, whereas small dogs usually pay a premium with flat fees since their euthanization can be cheaper elsewhere.
Euthanasia plus cremation for small dogs costs around $60-$100. For large dogs, the cost is $110-$240.
Again, please make sure euthanasia is the only option due to a medical issue that can't be solved.
Never accept shady practices with non-approved sedatives or solutions to avoid your dog suffering during euthanasia.
| US State | Euthanasia only | Euthanasia & Cremation | Euthanasia & Private Cremation |
| --- | --- | --- | --- |
| AHS Minnesota | $90 | $120 | $180 |
| SPCA, Pennsylvania | / | $120-$200 | $210-$400 (incl. urn) |
| BHS, California | $40-$70 | $95-$125 | $115-$320 (incl. box) |
| PSAS, California | $40 | $85-$140 | $200-$250 |
| HS Southern Arizona | $65 | $130 | $190 |
| HS Broward, Florida | $75 | / | $190-$340 |
| HS Harrisburg, Pennsylvania (inactive) | $35-$70 | $100-$235 | $135-$300 |
| HS Beaver, Pennsylvania | $40-$100 | / | / |
| HS SV, California | $130 | $175-$240 | $295-$430 |
| HS Marin, California | $75 | $175 | $225-$450 (incl. box) |
| HS San Diego, California | $50 | / | / |
| HS Pikes Peak, Colorado | / | $90 | $170 |
| HS Delaware, Ohio | / | $60-$73 | $102-$235 (incl. tin box) |
| HS Knox, Ohio | $45 | $60 | $83-$218 |
| HS, Kansas | / | $100 | / |
| HS Spokane, Washington (inactive) | $45 | $95-$165 | $175-$325 |
| HS Kitsap, Washington | $40-$130 | $85-$335 | $145-$460 |
| HS, Hawaii | $100 | $125-$150 | $300-$400 |
| HS Lynchburg, Virginia | $60 | $135 | $195 |
| HS NW, Michigan | $40-$100 | $40-$100 | $85-$395 |
| HS NT, Texas | $60 | / | / |
| HS Capital, Nebraska | $45 | $105-$125 | $135-$200 (incl. bag) |
| HS, Western Montana | $60-$75 | $85-$175 | $125-$245 |
| HS, Idaho | / | $50 | / |
Low-cost euthanasia in various US States (pricing July 2023)
I do not personally endorse or recommend any of these organizations (and don't view them negatively either).
Please be aware that these prices are just examples of what they cost right now.
Compared to 2022 when I researched prices, they have increased by $5-$10 at most places year-over-year.
As you can see, some shelters or humane societies only offer euthanasia while others are only available coupled with a communal or private cremation.
Again, I'd suggest only using this option as a last resort. Your vet should be your first address for inquiring about free or discounted euthanasia.
Dog owners who've been to the same vet for years and are local residents have the highest chance of the vet waiving their fee.
Whatever you do, make sure to put your dog's comfort first, should you manage to pin down a free or low-cost euthanasia service.
Payment plans, surrendering your pet, or even small loans (perhaps from friends and family) are available to ensure your dog's pain-free passing.
Disclaimer: This blog post does not substitute veterinary attention and does not intend to do so. I am not a veterinarian or pet nutritionist. If your dog shows any sign of illness, call your vet.