We all know that dogs are magical creatures. And a witch's best friend!
But what about naming your pup? Sounds like witchcraft, right?
Well, these names will make for the perfect pet name of any dog lover.
If you have a pup, then you know how important it is to find the perfect name.
Well, we're here to help!
This list contains over 240 witchy dog names that are sure to bring out your new pet's inner magic.
These magical pooches can be named after spells or fantasy creatures like unicorns and elves.
You can also choose from popular Harry Potter characters like Hermione Granger and Hagrid for some inspiration.
And don't forget about all of those mystical sounding places: Hogwarts, Hogsmeade Village, Diagon Alley… now that's a lot of inspiration!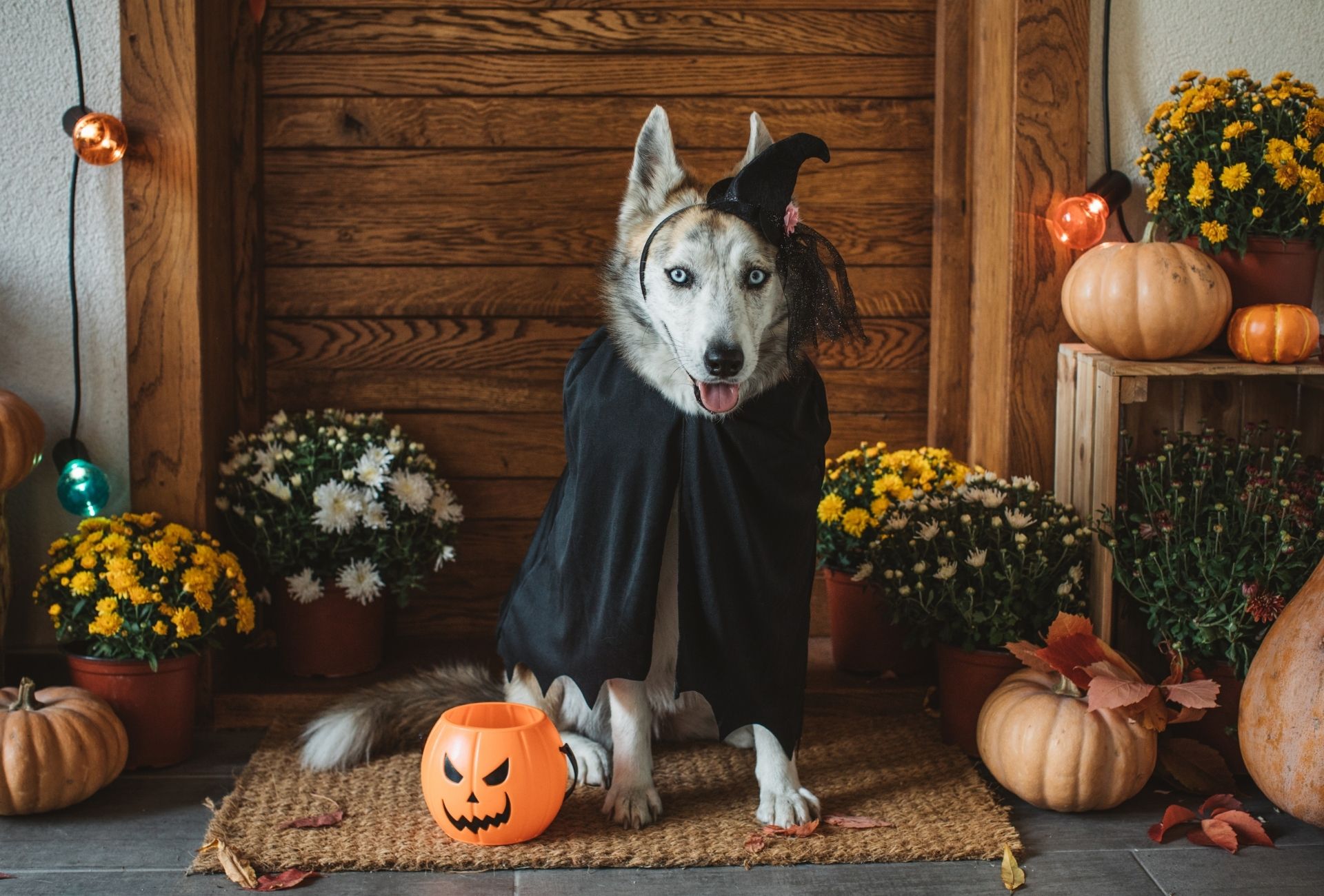 If you're looking for a perfect name for your magical pup, then look no further!
This list of dog names is full of spooky and witchy suggestions like Luna, Lilith, and Lirio.
While some are named after angels or gods and goddesses from different religions, many come straight from the pages of Harry Potter or similar books.
You'll find so many great ideas here that you might have trouble narrowing it down to just one.
Witchy Dog Names for Females
Abra
Agnes
Alexia
Alice
Alita
Alma
Aloe
Amabel
Amy
Anise
Ariana
Asa
Aura
Aurora
Avada
Baba
Binx
Blair
Bonnie
Brook
Cayce
Celeste
Chalice
Ciarda
Circe
Ciri
Clara
Clove
Coco
Cotton
Davina
Delphi
Diana
Dora
Drema
Ebony
Eclipse
Elsa
Empusa
Endora
Endroa
Eva
Fauna
Faye
Fleur
Flora
Freya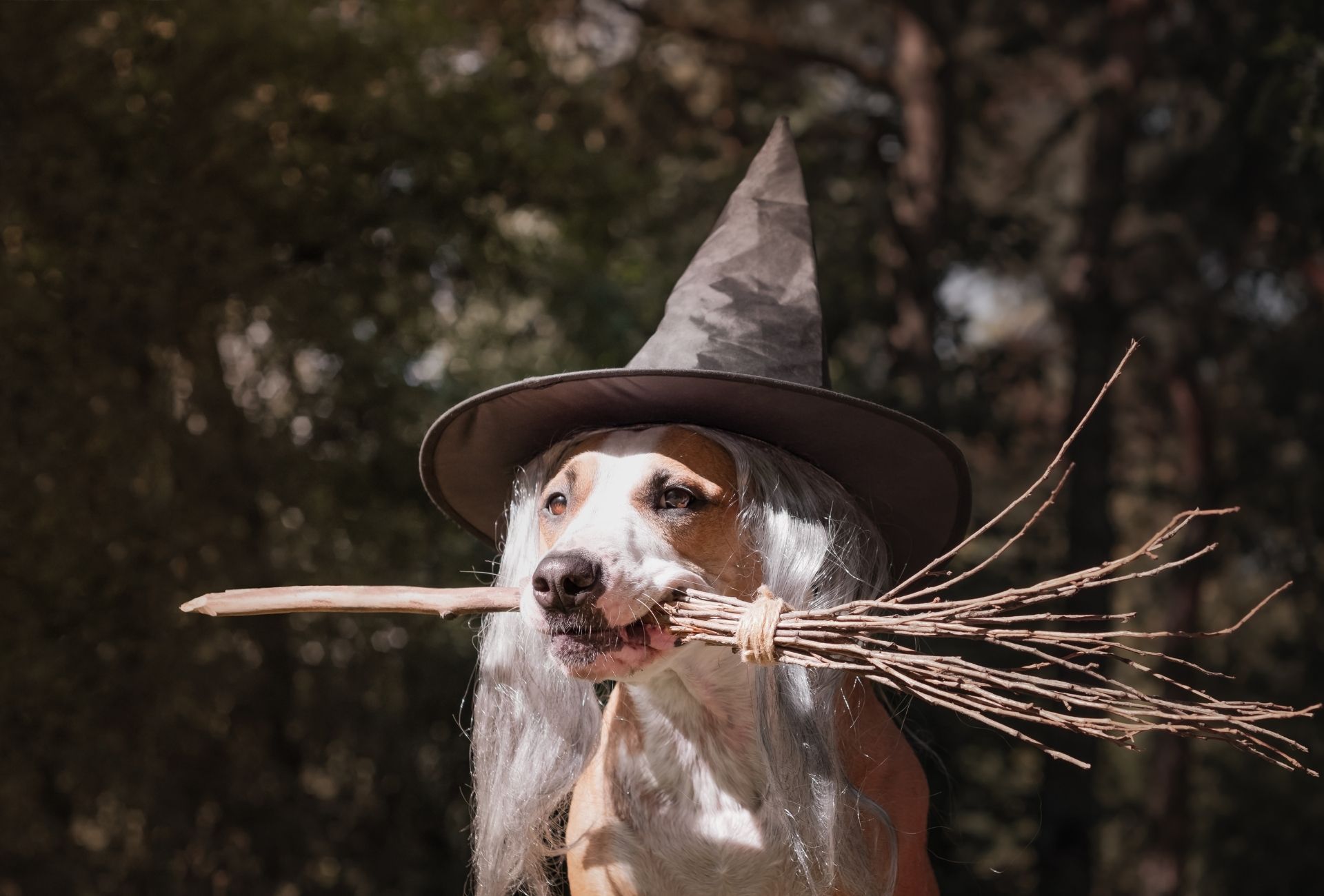 Gaia
Gemma
Genie
Ginny
Glinda
Greta
Hela
Hermione
Hestia
Hilda
Honey
Hope
Ink
Iris
Jade
Jane
Jenny
Kadabra
Kara
Karma
Lamia
Laurie
Leech
Lenora
Libby
Lilith
Lilli
Louise
Lucia
Luna
Marie
Marnie
Mary
Medea
Melisa
Molly
Muriel
Myrtle
Mystic
Nancy
Neve
Nissa
Nova
Nyx
Olive
Omen
Onyx
Opal
Pearl
Pepper
Petal
Piper
Prue
Puma
Ravenna
Rose
Sabrina
Sage
Sahira
Sarah
Sedona
Selina
Shelia
Strega
Sukie
Traci
Triss
Vega
Wanda
Willow
Winnie
Yuko
Zelda
Zelena
Witchy Dog Names for Males
Alastor
Albus
Allan
Amazo
Bale
Barty
Biddy
Birch
Blaze
Boil
Bran
Brew
Briar
Bru
Bruxo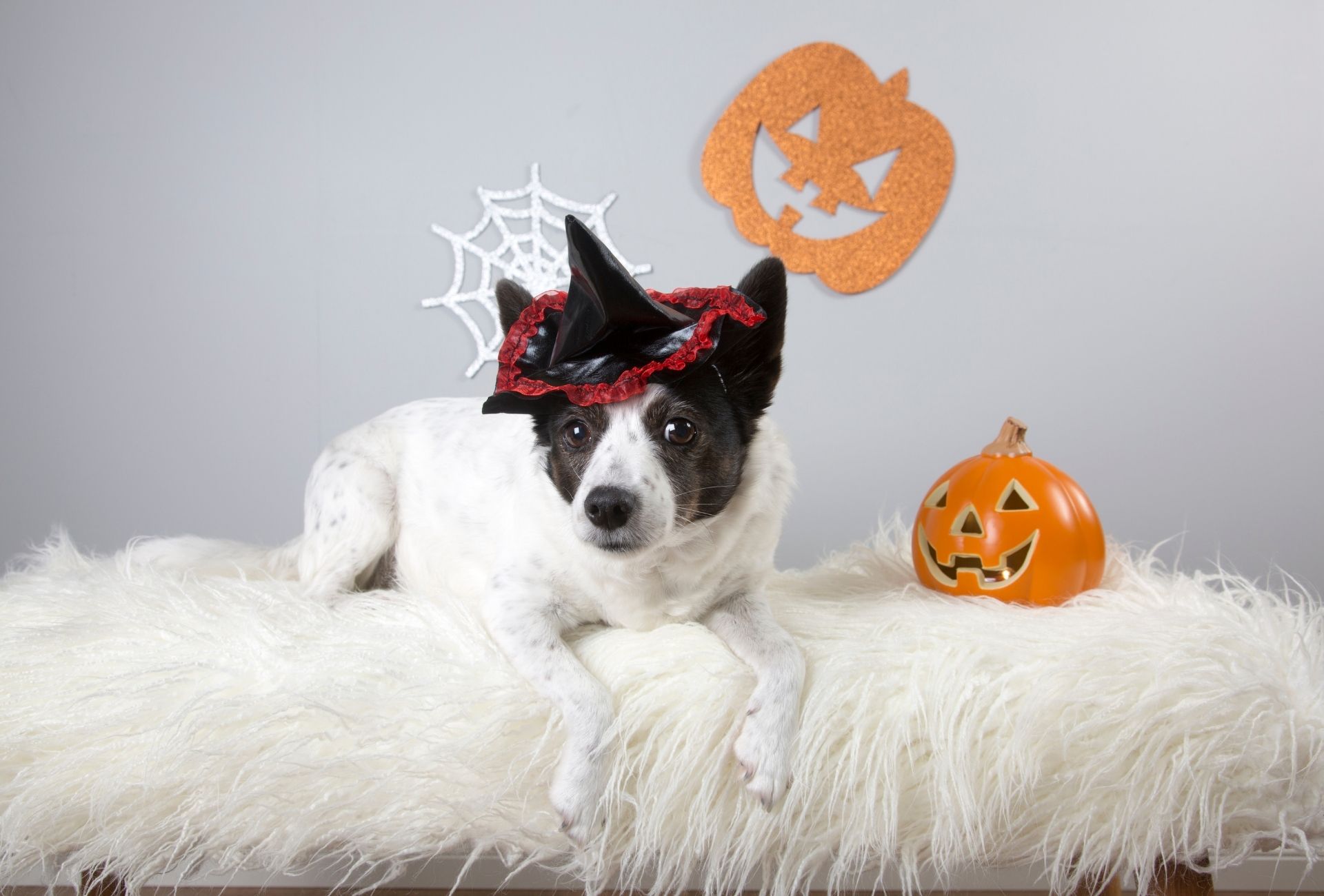 Cabot
Cauldron
Cho
Chrys
Cinder
Coven
Craft
Crone
Dark
Draco
Druid
Ethal
Ethel
Faegan
Fang
Filch
Finch
Flamel
Frog
Fury
Giles
Gillian
Grandy
Granger
Grimm
Hag
Harry
Harvey
Herb
Hex
Houdini
Hubble
Indigo
Jadis
Jafar
Jareth
Jin
Jinx
Kai
Kijo
Kit
Kyteler
Lenox
Lentil
Linden
Lirio
Lucius
Lucky
Mage
Magic
Magus
Majo
Major
Malin
Manon
Mater
Merlin
Miller
Mills
Mim
Mog
Mombi
Moody
Morin
Nero
Newt
Nico
Nutter
Nyx
Oscar
Oz
Pluto
Pocus
Price
Raven
Remus
Riddle
Ritual
Ron
Rowan
Sahir
Salem
Sam
Seer
Severus
Shade
Shushi
Silver
Spell
Spirit
Strange
Tarot
Theo
Tom
Trick
Vey
Viv
Vixen
Ward
Warlock
West
Wile
Wizard
Wren
Yaga
Zombi